2015 - My year in review
Jan 4, 2016
From this year, I have decided to write an annual review every year and a monthly review every month. I have seen a few people (like James Clear) do this on the internet and it came to my realization that doing so will help me become more mindful of what I am doing, where I am heading, keep track of my successes and failures and ultimately help me visualize my life a lot more vividly. So here is my 2015 year in review.
Sabit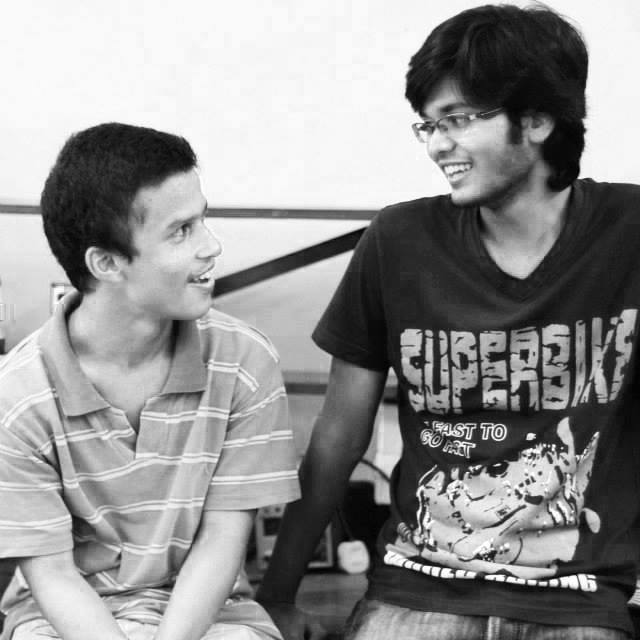 I want to start the review with one of the most disturbing and heart breaking incident of this year for not only me but also my classmates. This year my very good friend Sabit left us. One of the brightest humans I have ever come across and spent time with felt like this world has nothing to offer. It was 15th of May when he finally decided to let go of every attachment. It was a nightmare for us. First boy in our class, highest CGPA holder, sound programmer, extraordinary footballer winning best player of DU, musician playing drums and guitar - none of this ultimately mattered to him. We failed to make him realize how precious he was. I dearly request everybody to wait and figure out what life has to offer before you come to any hasty conclusion.
What went well?
I learned that "Ferrero Rocher" is pronounced as "Ferrero Roshey". Thought it would be interesting to many of you!
For the first time, I was involved in Saraswati puja. It was a trivial involvement. I just helped our hardworking Jagannath Hall dwellers with packing fruits!
For the first time I entered machine code directly into any machine. In this case it was an 8086 emulator.
I became a voter in 2012 I think. This year I voted for the first time. Although I don't think the vote actually mattered because you know, Bangladeshi politics, winners were predetermined. Still something to remember.
We arranged another Pohela Boishakh event from the CSEDU Students' Club successfully.
Intra department football tournament was held again. We had six teams participating. Two from 19th batch (we have lots of footballers!), three from the other three batches and one from the alumni. We were the defending champions. However we failed to retain our title and became runner up. Congrats to 20th batch on winning the championship.
Didi came to Dhaka this year after a long time. We, the cousins went out and spent some wonderful moments together.
In the Software Design Pattern course, we had a project to finish by the semester. We (Zahin, Towhid and I) worked on building an web application which basically is a community blog platform. It is not a fully functional website. However, this is the first web application we have ever made. So being able to achieve a working app was a win I think. Here's the project page.
Tonmoy dada got married this year and on that occasion, I had a visit to Nator this year. Spending time with cousins together had always been fun for me. This year it was not any exception.
Sylhet tour was something I will remember for the rest of my life! A gang of 18 from our batch went with the main goal of visiting Hum Hum waterfalls. It was a tremendous journey visiting Bichanakandi, Ratargul, Madhobkundo, Shrimongol. On the final day we visited Hum Hum. Those of us who went pushed their limits. All of us had to get out of our comfort zone and it was a wonderful experience.
Tasted pepper tea for the first time at TSC. I highly recommend everyone giving it a go.
I tried out the disconnected under cut this year. I usually don't go for any unorthodox haircut. However trying it out was a nice experience. Might do it more in future.
I used to blog in 2013 when I wrote in my programming tutorial site (binaryrongo). But I had a huge gap after that year. I came to realize that writing tutorials helps me understand those topics more deeply. Also since different readers ask for tutorials on various topics, I need to learn those and thus it helps me grow. So I have decided to write blog posts regularly. Also I figured out that I should keep a personal blog, a hub where I can share my thoughts and people can find out about me.
A major win for me this year was the networking project. This is the first project that I felt so satisfied after being able to finish it up. The reason behind it is that none of the effort that I put into it went in vain. Every bit mattered. It is a replica of the popular TeamViewer app. We (Ratul, Sabah, Mehedi, Tanim and I) were able to build something that works as it should. More importantly, I learned so much from this project! Here is the project page for more details.
I have been playing dota for quite a while. It occurred to me that I should try to increase my MMR and so I created a new account and reached 2.6K. I think this is what I deserved. Let's see where it goes in the upcoming years.
I have decided that even though I should try to increase my ratings in different competitive programming platforms. Attending contests regularly and upsolving should help in the process. So I have already started to try to attend Codeforces regularly. I will move towards Topcoder, Hackerrank and other platforms as well.
Another major win this year was joining the gym again. I was able to shred off a about 6-7 kgs of fat! I am a lot leaner now.
I achieved the milestone of doing a total of 100 push ups in a day. Well to be more specific in about half an hour. I have plan to reach this mark in around 10 minutes.
I increased my ab workout intensity. I did a total of 100 ab crunches, 100 lying leg raises, 100 lying hip raises and 100 ab twists in one workout.
This year for the first time I was able to do a complete pull up. Now I can do about 5/6 pullups in one go.
I saw a mainframe computer for the first time. Most of us didn't even know that there is one in our own department!
Onu attained GPA 5.00 in PSC exam with a 5.00 in every subject. It was a major win for him and also a proud moment for our family.
I improved my diet and nutrition to have more meaningful food rather than just eating for the sake of eating!
What didn't go so well?
I started 2015 with a major goal of focusing on competitive programming. However in the middle of the year, I shifted my focus away from it. I decided to stop taking it seriously and rather do it in a casual manner while exploring other domains of CSE. Sadly, I didn't make much progress in the latter. Now I am planning on taking competitive programming a little bit more seriously.
This year I didn't attend gym as regularly as I should have. Fitness is something I encourage everyone in. But I was lazy or procrastinated more often than I should have.  Also I had made a few resolutions in the beginning of the year 2015 which I failed in achieving.
There were a few personal issues also which are better left private.
Conclusion
Like any other year, it was a mixed experience. What matters is what I have learned from all the experiences I have got and whether there is a reflection of that in my future. I must say that I have improved and turned into a better version of myself comparing to what I was in the beginning of the year.